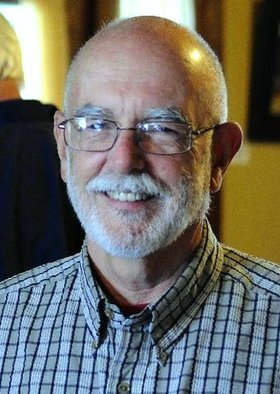 Todd Thomas Smith
November 15, 1941 - June 19, 2012
Todd Thomas Smith, 70, of The Dalles, Ore., died June 19, 2012, in Hood River, Ore., surrounded by his family. He was born Nov. 15, 1941, in Waukegan, Ill., the only child of Shilo T. and Corrine Mary (Mooney) Smith.
When Todd was 4 his parents divorced, and from then on his time was split between Waukegan, where he lived during the school year with his mother and stepfather, Sid Kenyon, and Las Cruces, N.M., where he spent summers with his dad and stepmother, Dorothy.
Drawing and automobiles were his earliest interests, so following his high school graduation in 1959 he combined the two by enrolling in transportation design at Art Center School (now Art Center College of Design) in the Los Angeles area. It was here that Todd met and married his first wife, Marsha Roach, in 1961.
At the end of the program at Art Center he had offers from all three major automakers, and began his career as a car designer with Ford Motor Co. in 1963. Todd worked for Ford in Detroit, Mich., for 17 years, including a year as "U.S. Specialist" in Ford's design studio in Köln, Germany. During the year they lived in Germany, Todd and Marsha were able to visit many other countries in Europe.
In 1971 he and Marsha moved back to her hometown of Phoenix, Ariz., which Todd found to be a welcome change from the much wetter, grayer weather of Detroit. He enrolled in the fine arts program at Arizona State University, and earned his master's degree in ceramics in 1974.
Not long after, Todd began teaching drawing at ASU, first in the school of engineering and later in the new school of architecture and design sciences, where he also taught classes in industrial design and color. He served as curator for a couple of years for the department's gallery.
Todd and Marsha divorced in 1978, and later that year he began his 23-year marriage to Esther Kesti.
In 1979 Todd decided to strike out on his own and quit his teaching job to do freelance illustration, which he did up until his retirement in 2011. He worked primarily for architects and interior designers, but also did a series of illustrations for Learjet and the Mayo Clinic.
In 1984 Todd and Esther welcomed their first child, Graham, who was joined by sisters Leslie and Claire in 1988 and 1990. The family got to be pros at road trips, taking annual and sometimes twice-annual trips to New Mexico and Oregon, to see grandparents.
In 2001 Todd and Esther divorced, and Esther, Leslie and Claire moved to Hood River. Todd and Graham stayed in Phoenix until 2006, when Todd moved to The Dalles.
Once in the Northwest Todd began immersing himself in oil painting, something he had long wanted to do. He got involved with the local arts community, serving on committees at Columbia Center for the Arts and doing some teaching there and at The Dalles Art Center.
In recent years, Todd's paintings have been on display at Columbia Art Gallery, The Dalles Art Center, and in galleries in Portland and in Coos Bay. He has won many awards, including people's choice in one of the plein air shows at Columbia Art Gallery.
In early May Todd learned that he had metastatic brain cancer, and in less than seven weeks he was gone. But those last weeks were filled with much love and support from family, friends and from the caring people at Providence Hospice of the Gorge.
Todd is survived by his children, Graham (and fiancée Karen), of Scottsdale, Ariz., Leslie, of Salem, Ore., and Claire, of Tualatin; and former wife Esther, of Hood River. He was predeceased by his parents and stepparents.
A celebration of Todd's life is planned for July 22 at 1 p.m. in CAST Theatre, at Columbia Center for the Arts, 215 Cascade Ave., Hood River.
Remembrances may be made to the Columbia Gorge Arts in Education Foundation (www.cgaie.org), Columbia Gorge Center for the Arts (www.columbiaarts.org), Relay for Life of the Columbia Gorge or to a charity of your choice.
Anderson's Tribute Center (Funerals, Receptions, Cremations) handled cremation arrangements.

Condolences are being received online.