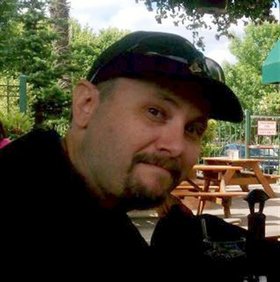 Rick Mortenson
May 14, 1975 - February 19, 2012
Rick Allen Mortenson, 36, of Wilsonville, Ore., passed away after a courageous battle with cancer on Feb. 19, 2012, surrounded by loving family. Rick was born on May 20, 1975, in Yakima, Wash.
His family moved to the small community of Alfalfa, Ore., where his father, Neil, worked for Pacific Power and Light, in Bend, and his mother, Dianne, was a horse trainer. In 1987 Rick's father was transferred back to Yakima. There the family bought a small ranch home outside Yakima in the town of Selah.
Upon graduation from Selah High School in 1994, Rick attended Perri Tech, graduating with a FCC license and a degree in computer science. His education led to work in the Portland shipyards as an IT consultant and eventually to Sydney, Australia, for the attorney general's office.
Rick moved back to the U.S. in 2007 and continued to work in the computer industry. He had a huge interest in technology, and always had the latest, greatest "gizmo."
Although Rick had no children of his own, he adored his older brother's sons, and would play with his nephews, Lane and Colton, for hours.
Rick is survived by his mother, Dianne Mortenson, of Redmond, Ore.; his father, Neil Mortenson, and his wife, Jill, of Sandy, Ore.; and his older brother, Jim Mortenson, also of Redmond.
He was preceded in death by his loving grandparents, Jim and Agnes Mortenson, of Mosier, Ore., and Leo and Margaret "Nanny" Gosson, of Parkdale, Ore.
Rick's passing created a huge void that will be difficult to fill; his humor, love and laughter will be missed by so many. He was a loving, kind, and giving soul, and a wonderful son, brother and uncle.
Contributions can be made to the Redmond Sisters Hospice (www.redmondhos-pice.org) in his honor.
A memorial to Rick's life will be held in Hood River, Ore., at Anderson's Tribute Center on March 10 at 11 a.m.
Arrangements are under the direction of Anderson's Tribute Center (Funerals, Receptions, Cremations), 1401 Belmont Ave., Hood River, OR 97031; 541-386-1000. Please visit www.andersonstributecenter.com to leave a note of condolence for family.