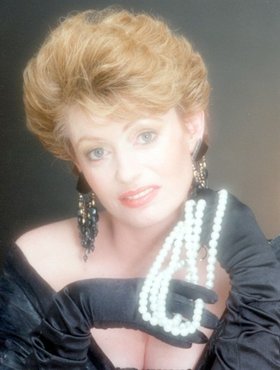 Debra Ann Marie Groves
August 7, 1955 - May 4, 2012
Debra Ann Marie Groves, 56, a resident of Hood River, Ore., passed away peacefully on Friday, May 4, 2012, at 4:17 a.m. at the Hopewell House in Portland, Ore., with her husband, children and grandchildren at her side.
She was diagnosed with esophageal cancer just days before Christmas 2010, and fought valiantly through two surgeries and two long rounds of radiation and chemo. Throughout her battle, she was characteristically always more concerned about how everyone else was doing, rather than herself.
Debra was born in Baltimore, Md., on Aug. 7, 1955, to John Farrell Joseph and Jean Margaret Somerville. She was raised in England with her mother, father, and four brothers and four sisters.
It was here that she met and married Terry A. Groves on Sept 18, 1982. She moved with her husband and three children to Klickitat, Wash., and bought a home in April of 1992.
She loved gardening, reading, drawing and painting, along with camping, hiking and going on outings with her children and grandchildren. She worked at the Klickitat school under AmeriCorps WRC for two years, and was an active member of the Ladies Auxiliary.
Debra is survived by her husband, Terry; three children: Zoe Somerville and Tami and Chris Groves; her six grandchildren: Matthew, KyAnn, Kylie, and Markus Kessinger, Dilan Spies and Talon Cabral.
She is also survived by her four sisters: Lynn King, Joann Coffey, Sandy Frankum and Jane Hook; her four brothers: John, Gary, Larry and Richard Somerville; and 18 nieces and nephews.
She was preceded in death by her parents, John and Jean Somerville.
Memorial services will be held on Sunday, May 20, at 2 p.m. at the Klickitat School gymnasium. Gardner's Funeral Home and the Klickitat Women's Auxiliary are in charge of the arrangements.