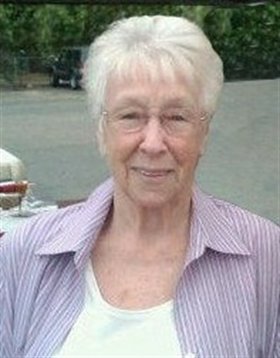 Lela Whitecotton
July 24, 1932 - May 6, 2012
Lela Whitecotton passed away from natural causes May 6, 2012, at her home in Molalla, Ore. She was born July 24, 1932.
She is survived by her children, Cherie Hanson (Doug), Terry Whitecotton (Debbie), Carrie Sandberg (Jim), and Marcella Marsh; six grandchildren and three great-grandchildren.
She was preceded in death by her parents, Cleo and Lola Henson, and her husband, Laurence Whitecotton.
A funeral Mass will be held Thursday, May 17, at 11 a.m. in Hood River at St. Mary's Catholic Church.
In lieu of flowers, donations are suggested to Pine Grove Fire Department or your favorite charity.