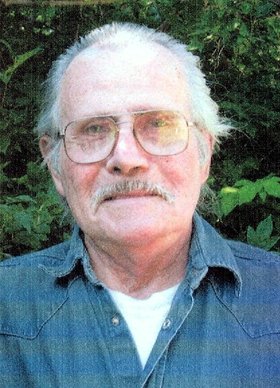 Glenn A. Karr
February 2, 1937 - October 4, 2012
Glenn A. Karr, 75, was born on Feb. 2, 1937, in Princeton, Idaho, to Alfred J.H. Karr and Mary Elizabeth (Stubbs) Karr. He passed away peacefully on Thursday, Oct. 4, 2012, with family by his side.
Glenn married Shirley Ann Town on Sept. 25, 1958, in Princeton, Idaho.
Glenn started for the U.S. Forest Service on the St. Joe Forest, Idaho, in 1957. Glenn transferred in 1966 to the Mt. Hood Forest, where he worked as an engineering tech in pre-construction and road construction. He retired with 32 years of service in December 1990.
Glenn loved spending time with his family, his favorite activities being fishing and hunting. He enjoyed working with youth and was active in Little League baseball and softball, Babe Ruth and Boy Scouts, and was a 4-H leather craft leader. He served as an umpire for many years in all leagues.
He loved to bowl and played on two leagues over the years. After retiring from the Forest Service he worked at Indian Creek Golf Course and learned to play golf.
He is survived by his wife of 54 years, Shirley; sons Vince Karr (Mary) and children Tracy, Elizabeth, Jessie and Jo Jo, and Tim Karr and children Aaron, Meadow and Haven; daughters Cindy Karr Qualls (Ben), Barbara Karr Durham (David) and son Kyle; sister, Beth Karr Entze, brothers Norman Karr and Robert Karr (Linda); and numerous nieces and nephews.
He was preceded in death by his parents, brothers John, Clinton, Leif and Gary, and sisters Rebecca Karr McAdams and Freda Karr Oppe.
In lieu of flowers, remembrances may be made to the Parkdale Little League, P.O. Box 15, Parkdale, OR 97041, or Friends of the Library, P.O. Box 1764, Hood River, OR 97031.
A graveside service will be held at the Upper Valley Cemetery on Saturday, Oct. 27, at 2 p.m.