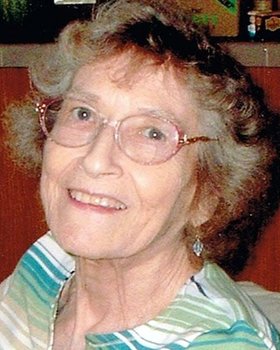 Dorothy June Baker
July 28, 1929 - August 29, 2012

Dorothy June Baker, 83, died Aug. 29, 2012, at a local care facility in The Dalles, Ore., surrounded by her family. She was born on July 28, 1929, to Earl and Eula Davis in Hemet, Calif.
Dorothy married Louie K. Baker on March 1, 1947, in Yuma Ariz., and they started their married life in Indio, Calif.
In 1950 Dorothy and Louie moved to Oregon and settled in Eagle Point, where they started their family. Dorothy had two sons, Mike and Cliff Baker, both of The Dalles. In 1968 they moved to Hood River and then after retirement moved to Florence, Ore.
In Florence she continued with her love of painting by teaching classes at the community college, as well as teaching out of her home. In 2005 they moved to The Dalles to be closer to her sons.
She is survived by her husband of 65 years, Louie K. Baker; son Mike and his wife, Yvonna; son Cliff and his wife, Cindy; three granddaughters, Michelle Burbank of Vancouver Wash., Erica Parker and her husband, Clyde, of Parkdale Ore., and Jeanette Baker, of Fairbanks, Alaska; also three great-grandsons, Cade and Campton Parker and Cole Burbank.
There will be a private graveside service for the family at Idlewilde Cemetery in Hood River.
Arrangements are under the direction of Spencer, Libby and Powell Funeral Home, 1100 Kelly Ave., The Dalles, Ore.; 541-296-3234.