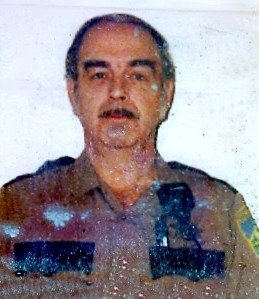 Michael James Connelly
November 14, 1943 - September 9, 2012
Michael James Connelly, beloved father, brother, grandfather, husband and friend, passed away in his home Sunday, Sept. 9, 2012.
Mike was a longtime resident of Hood River, and retired Hood River County dispatcher.
He was born in Joplin, Mo., on Nov. 14, 1943, to Ivan Ira and Opal Pearl (Myers) Connelly. His family moved to the Hood River area in 1948, where Michael graduated from Wy'east High School in 1962.
After graduation, Michael moved to The Dalles with his mother and sister, and soon after met Sandra (Christina) Ricketts, whom he married on Sept. 22, 1965. They had two children, Shawn (Kathryn) Marie Connelly and Christopher Michael Connelly.
The family resided in The Dalles until they made a brief move to Anchorage, Alaska, in 1984. They returned to Hood River in 1987, where Michael began his career with the Hood River County Sheriff's Office.
In 1993, Christopher married Lori Lynn Duarte, and gave Michael three grandchildren: Jason Louis, Jonathon Ivan Ira and Michael Patrick Liam Connelly.
The 1995 marriage between Shawn and Richard Alan Conner presented Michael with three more grandchildren: Brenna Lee Ann-Marie, Liam Michael Alan, and Ciaran Christopher James Conner.
A loving father and grandfather, Michael had a wicked sense of humor and enjoyed playing pranks. His hobbies included his grandchildren, hunting, fishing, camping, collecting Thomas Kinkade items, gardening and trips to the coast.
Michael was preceded in death by his father, Ivan, in 1956, and his mother in 1970; both are interred in Mountain View Cemetery.
He is survived by Sandra (Christina); his children and their spouses; grandchildren; and his sister, Karen Kay Patten, and his nephew, Robert James Connelly, both of Yakima, Wash.
As per Michael's request, there will be no formal services but there will be an informal gathering of friends and family tentatively scheduled for Sept. 29 (call Richard or Shawn at 541-506-1565 for details).
Arrangements are under the direction of Anderson's Tribute Center (Funerals, Receptions, Cremations), 1401 Belmont Ave., Hood River, OR 97031; 541-386-1000. Please visit www.andersonstributecenter.com to leave a note of condolence for family.