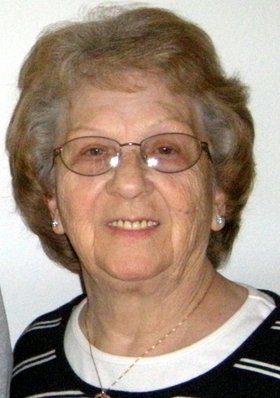 Ruby Younkins
unknown - September 22, 2012
Ruby Younkins, 84, died Sept. 22, 2012, at the Parkhurst House in Hood River, Ore. At her request, no service will be held.
Ruby was born in 1928, in Butler County, Pennsylvania, to Frank and Ivy McGuire; she was the youngest of 10 children. In July 1945, Ruby married Hugh Younkins and they started their 67 years of marriage together.
In 1954, Ruby, with her husband and children, moved to Alaska, when Alaska was still a U.S. Territory. There she was involved in the Cub Scouts as a Den Mother, 4-H and a member of the Home Makers Club. Ruby also enjoyed camping with her family and friends.
Ruby also worked as a ward clerk and nurse's aide at Providence Hospital in Anchorage, starting in 1964 for 14 years.
In 1986 Ruby moved to Hood River with her family. Her husband worked for the City of Hood River while Ruby worked in the home.
Her greatest thrill was catching her first fish, a sockeye salmon, during a visit with her family in Alaska in 2009. She was a loving wife and mother, she was grateful for her family and friends whom she cherished most of all.
Ruby is preceded in death by her son Ricky L. Younkins.
She is survived by her husband, Hugh Younkins; daughter, Barbara Haase; son and daughter-in-law, Richard and Judith Younkins; sister, Genevieve Motosicky; grandsons Keith Younkins, Kevin Younkins and Travis Haase; granddaughter, Larissa Younkins; great-grandchildren Jubilation Younkins and Manon Younkins, Brandon, Kyle and Tyler Haase, and Heather and Drew Haase.
Instead of flowers, donations may be made to Providence Hospice of the Gorge.