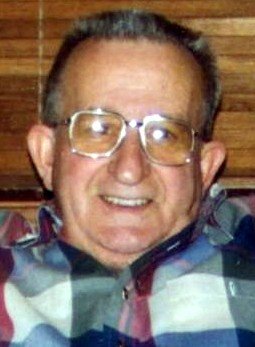 Loren A. Culp
unknown - April 7, 2013
Loren A. Culp, formerly of Hood River, Ore., passed away April 7, 2013, after a long decline due to dementias, including Alzheimer's disease. He was 85.
Loren was born in Hood River to Laurence and Fern in 1927, joining an older brother, Vernon, and twin sister, Lola. Loren played trumpet and drums in the band in school, continuing his drum career briefly as a young adult.
Loren served in the Korean War, being honorably discharged in 1948.
He met Jo Evelyn after she arrived in Hood River from Muskogee, Okla. She had left Oklahoma in 1947, immediately after high school, to join her sister's family already relocated to Hood River, and her brother's family in eastern Washington. Loren and Jo were married in 1952.
Loren developed his talent for woodworking as he built his collection of tools. He built several pieces of furniture as well as decorative items for family and friends. He was also very talented and clever at repairing anything that broke, and figuring out how to create gadgets to make life more convenient for Jo. He liked tinkering on bicycles and washing machines.
Loren and Jo moved their family from Hood River to Seattle for a short time, and eventually settled in southeast Portland, where they remained until her death in 2009. They are survived by their two children, Christie, living in Owasso, Okla., and Gary, living in Portland. The Culps have three granddaughters and three great-grandchildren in Oklahoma, and two grandchildren in Portland.
Loren will be remembered for being kind, playful, thoughtful, and considerate, as well as a talented woodworker and handyman. All of the hospice nurses and aides continually commented how sweet and good-natured he was.
Loren and Jo will be interred together in Willamette National Cemetery, in Portland. No services will be held, but the family will host private memorial celebrations in Oklahoma and Portland. The family suggests remembrances be made to Alzheimer's Association in lieu of flowers. Online condolences may be made to Gary or Christie on Facebook.