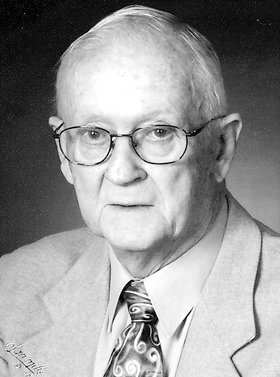 Donald Gower
January 10, 1930 - April 14, 2013
Donald Gower of Trout Lake, Wash., passed away Sunday, April 14, 2013. He was born Jan. 10, 1930, in Quincy, Ill., to Mildred and Edward Gower.
In 1967 he moved his family to Salem, Ore., to work for the Ball Corporation, raising azaleas for wholesale.
In 1971 Don began attending evening classes at Portland State University, where he earned his C.P.A.
He worked in the accounting field for the rest of his career, including interim finance director at the City of The Dalles and the Director of Finance for the City of Redmond, until his retirement in 2000.
He was an avid outdoorsman who loved to fish and hunt with his boys. He also enjoyed gardening, raising flowers and woodworking.
He was an active member of St. Joseph Catholic parish in White Salmon, Wash., and the Knights of Columbus.
He was preceded in death by his first wife, Alice (Henry) Gower, and his second wife, Mary (Velky) Gower.
Don is survived by his wife, Frances Gower; brothers Robert Gower (Marian), Edward Gower (Elaina) and sister Cynthia Lalond (Mike); children Sharon Blakely, Mary Desmarteau (David), Michael Gower (Tracy) and David Gower; stepchildren Julie Smyth (Jeb), Mark Velky, Mable Gustafson (Gus), Juliette LaFranchi (Joe), Sharon Eichner (Rod) and Kevin Barth (Toni); 17 grandchildren, 13 great-grandchildren and three great-great-grandchildren.
He will be sorely missed by his wife, family and friends.
A rosary will be said Friday, April 19, at 2 p.m. at St. Joseph Catholic Church in White Salmon. His funeral service will be celebrated at noon on Saturday, April 20, also at St. Joseph Catholic Church.