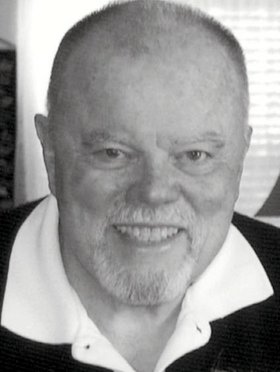 Donald Fults
August 21, 1931 - November 25, 2013
Donald Fults passed away peacefully in his home surrounded by family on Nov. 25, 2013. Donald was born in Glendale, Calif., on Aug. 21, 1931, to Clint and Margaret Fults. In 1941 the family moved to Escondido, Calif. It was there that Don graduated from high school in 1949.
Don decided to put his interest and talent for training horses to good use in order to raise money for college. He graduated from Biola University with a Bachelor of Arts degree in Bible, and San Diego University with a Master of Arts degree in counseling.
In 1956, Don married Shirley Schwarz in their hometown of Escondido. Not long after getting married, Don took a position in Newton, Kansas, as a minister of youth and music. While later pastoring a church in San Diego, Don and his wife Shirley accepted a position with Overseas Crusades to become missionaries in Columbia, South America. Don, Shirley and their four children served there for approximately eight years.
Even after returning to the United States, Don continued to serve with Overseas Crusades and Luis Palau's evangelistic team off and on for 27 years. He also pastored churches in Eugene and Monmouth, Ore. Don and Shirley's missionary work with Overseas Crusades continued as they served in Argentina for three years in the late 1980s.
After pastoring a church in Newport, Wash., Don and Shirley moved to the Gorge to be near family in 1996. To keep busy, Don taught at Columbia High School in White Salmon, Wash., and then took a position at La Clinica del Cariño in Hood River as a diabetes educator.
In 2002, they moved to The Dalles, Ore., where Don served as an elder for Calvary Baptist Church. During his retirement years Don enjoyed mining and faceting natural gems and photography. However, his main focus, as it had been all his life, was to continue serving the Lord.
Don is survived by his wife, Shirley, and their four children: Deborah DeHaven and her husband, Dan, of Hood River, Dave Fults and his wife, Joyce, of Hood River, Don Fults Jr. and his wife, Lori, of Eugene, and Dan Fults and his wife, Sharon, of Eugene; 11 grandchildren and six great-grandchildren.
A memorial service will be held at Calvary Baptist Church in The Dalles on Dec. 7 at 11 a.m. In lieu of flowers, contributions may be made to Don Fults Memorial/Medical Ambassadors Fund through Calvary Baptist Church, 3350 Columbia View Drive, The Dalles, OR 97058.