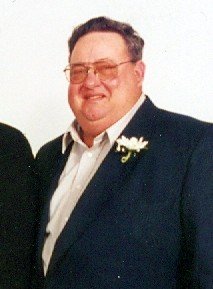 Richard "Dick" William Hutson
February 25, 1950 - November 29, 2013
Richard William (Dick) Hutson, 63, passed away in Portland, Ore., on Nov. 29, 2013. He was born in Hood River, Ore., on Feb. 25, 1950, to Betty Ann (Paasch) and Richard Emmett Hutson. Dick graduated from Wy'east High School in 1968. He married Diana Gibbs in Hood River on Aug. 31, 1968.
Dick was a farmer and truck driver who enjoyed fishing and driving his Jeep and tractor. Dick grew up on the family farm in Pine Grove where he resided his entire life. You could always find him on a tractor or other farm equipment helping his parents or neighbors — having recently driven tractor during harvest for Willis Orchards in Pine Grove.
Dick also enjoyed his career as a truck driver, and owned his own business, D&R Trucking.
Dick will be missed by his wife, Diana Hutson, of Hood River; sons and their wives Rick and Lauriel Hutson and Randy and Becky Hutson, all of Hood River; sisters Patty Hutson, of Redmond, Ore., and Pamela Hutson, of Hood River; mother Betty Hutson, of Hood River; six grandchildren and many nieces and nephews.
Other family members include brother-in-law Lyndel Conley, of Crescent City, Calif.; sisters-in-law Dixie Hannon, of Salem, Ore., Jorgene Twaddle, of Palmer, Alaska, and Judie Foster-Lupkin, of Lewiston, Minn.
He was preceded in death by his father, Emmett Hutson, in 1999.
A funeral service will be held at Gardner Funeral Home in White Salmon, Wash., on Saturday, Dec. 7, at 11 a.m. with interment at Pine Grove Butte Cemetery in Hood River.
Arrangements are under the direction of Gardner Funeral Home, 1270 N. Main, White Salmon, WA; 509-493-1323.