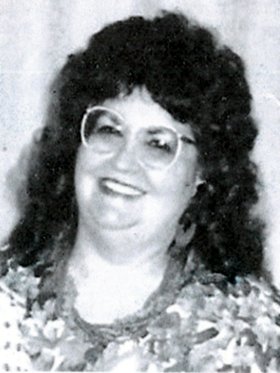 Bonnie Louise Lara
July 27, 1938 - February 2, 2013
Bonnie Louise Lara, 74, passed away on Feb. 2, 2013, at the Hood River Care Center in Hood River, Ore. Bonnie was born in Bend, Ore., on July 27, 1938, to Cecil and Dolly Reams.
She went to Oak Grove, Barrett and Wy'east High School, and worked for Luhr Jensen. Later she moved to Santa Ana, Calif., and worked in Southern California.
Bonnie loved crafts and crocheting. She was very good at painting and loved to cook. She loved to travel and be with her family. Bonnie loved to go on trips with her sisters to the casinos.
While on vacation, she met Manuel Lara, whom she later married. They moved to Sandy, Ore.
In her later years, she lived at Hawks Ridge Assisted Living Community. She had breast cancer and was move to the Hood River Care Center for hospice care.
Bonnie loved her church and people, and was a happy, jolly person to be with.
She is survived by her husband, Manuel Lara, of Tonopah, Nev.; son James Taylor, of Rowena, Ore.; sisters Betty Nance, of Terrebonne, Ore., and Roberta Pike, of Hood River; brother Perry Reams, of Tenn, Idaho; granddaughter Bonnie Ann Gibson of Milwaukie, Ore.; and many nieces and nephews.
She was preceded in death by her mother, father, sister and daughter.
Her husband will carry out our wishes for her ashes and for a private service to be given by her church.