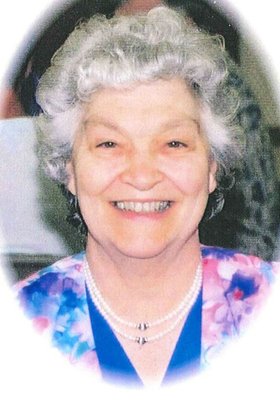 Barbara Jean Maxwell
November 17, 1935 - December 7, 2012
Myron and Mildred Fullington welcomed their daughter Barbara Jean into this world on Nov. 17, 1935, in Hood River, Ore. Her early years were spent on the move as her dad helped construct power dams in the Western states.
At the age of 5 she suffered the trauma of falling out of her folks' car traveling about 35 miles an hour. The stitches on her head remained a mute testimony to the accident.
At the age of 10 she invited Christ into her life. Later at a Bible camp she sensed God's call to missionary service. In the 11th grade she came to a Prairie Conference to pick up her sister, Erlene, who was attending Bible school.
It was here that Paul caught her eye. Later she returned to attend Prairie Bible School and she and Paul graduated in 1958. The year following, she attended the Missionary Health Institute in Toronto and married Paul that fall.
Barbara was a vital part of their ministry in Canada, the U.S., Colombia, South America, and then back in Canada. Their four children were born in these countries.
She was not only an outstanding cook but also a very gracious hostess, serving scores of people who were invited into their home, sometimes at the last minute.
In 1997 a specialist discovered she had an enlarged heart with two leaky valves. This was the beginning of the slow deterioration of her health.
She received top medical help. Her last years were spent in the excellent care of the Linden Nursing Home. She passed away Dec. 7, 2012.
In completing her pilgrimage, Barbara leaves behind her husband, Paul; children Dan (Bev) Maxwell and their daughters, Celeste (Matt) Fowler and Kyla and Cherise (Josh) Fowler; Don (Kerstin) Maxwell and their children, Raquel, Sebastian and Justin; Ronda Maxwell; her sister Erlene Veverka; brother Leroy (Nancy) Fullington; as well as many other relatives and a host of friends.
Arrangements are under the direction of Anderson's Tribute Center (Funerals, Receptions, Cremations), 1401 Belmont Ave., Hood River, OR 97031; 541-386-1000. Please visit www.andersonstributecenter.com to leave a note of condolence for family.

Condolences are being received online.