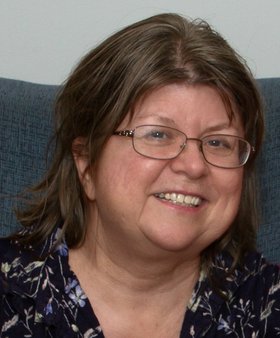 Linda Anne Diers
March 10, 1948 - November 18, 2012
Linda Anne Diers was born March 10, 1948, in Jacksonville, Fla., to Wayne and Charlene Seim. Although she spent most of her early life in San Diego, Calif., the family also lived for a short time in Portsmouth, Va.
Linda graduated from Kearny Mesa High School, and San Diego State University with a degree in German. Following her graduation, she spent a year in Germany working for Daimler Benz in Stuttgart.
Linda was married to David Diers on July 22, 1972, The first seven years of their marriage saw many moves, to Wichita and then Kansas City, Kansas, Minneapolis, Minn., before finally settling in Hood River, Ore. in 1978.
They purchased the Pine Grove Grocery, where Linda helped in the business. After selling the store in 1989, they established a printing business, BoysPrint, in Pine Grove.
They were members of Gloria Dei Lutheran Church in Hood River, where Linda taught in the parochial school for 21 years.
In 2007, they moved to Minnesota, to be closer to family, after Dave was offered a position there. Linda worked for a financial services company in the Twin Cities until she was diagnosed with ALS (Lou Gehrig's Disease).
She suffered the effects of ALS from fall 2010 until being carried by the Holy Angels into eternal bliss with the Lord Jesus Christ on Sunday afternoon, Nov. 18, 2012.
Linda is survived by her husband, David; her mother, Charlene Seim; sisters Donna, Sheryl and Debra; a brother, Wayne; children Martin Diers, Marion Freet, Rachel Schwab, Nathan Diers, Phillip Diers, Loraine Creon, Autumn McConnell and Sheldon Diers; and 36 grandchildren.
Dave and family will hold an open house as a memorial for Linda on Saturday, Jan. 26, at the Pine Grove Fire Department, 2995 Van Horn Drive in Hood River. A video of the funeral will be shown at 1 p.m. with an open house to follow from 2-4 p.m.