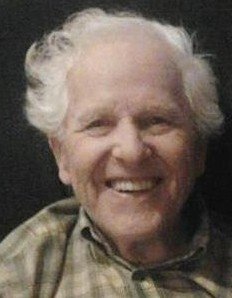 Robert E. Schultz Jr.
March 17, 1927 - January 3, 2013
Robert E. Schultz Jr., of The Dalles, Ore., passed away Jan. 3, 2013.
He was born March 17, 1927, in Odell, Ore., to Robert and Amber Schultz.
Robert attended school in Patterson, Calif., then joined the U.S. Navy at the age of 17 during World War II. He worked for B&D Paving company, from which he retired.
He became a minister in 1991 and enjoyed preaching at various churches, performing weddings and funerals. He belonged to the Odd Fellows Lodge, the Masons, the American Legion and the VFW.
Robert enjoyed golf, collecting and repairing guns, and ham radio; but most of all, he enjoyed spending time with his family.
He is survived by his wife of 67 years, Lavada Schultz, of Hood River, Ore.; his children: Linn Cich-Jones and her husband, Johnny, of Mosier, Ore., Gerry Zurn and her husband, Gary, of Boise, Idaho, Lucille Hart, of Hood River, Robert Schultz III and his wife, Sally Ann, of Chandler, Ariz., Fred Schultz, of Chattanooga, Tenn., George Schultz, of Hood River, Tracy Carter and companion Lazaro Villa, of Hood River, and Joe Schultz and his wife, Janet, of Hood River.
Also surviving are grandchildren Cindy Beth and Michael Cich, David Huff, Andy Zurn, Daniel Hart, Deana Haywood, April Schultz-Nelson, Emily Schultz-Rodriguez, Luke Schultz, Julianna Schultz, Pete Schultz, Erin Schultz, Jaime Gehrig, Ashley Streich, David Curl, James Schultz, Robert Schultz IV and Jonathan Schultz; and sister Virginia Honkola of Mosier. Many great-grandchildren, nieces, nephews and cousins also survive.
He was preceded in death by his parents, sisters Etta Edwards and Helen Kelly, son James Schultz, and grandsons Ben Schultz and infant Ray Huff.
Donations may be made to Heart of Hospice or any other charity of your choice.
A memorial service will be held at The Dalles Eagles banquet hall on Sunday, Jan. 13, at 1 p.m.