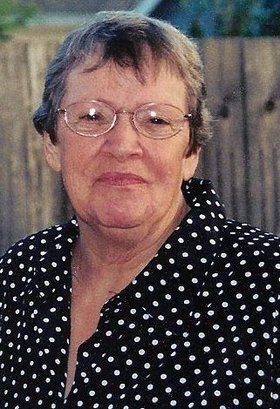 Mayme Elizabeth Jones
June 2, 1933 - January 9, 2013
Mayme Elizabeth (Princehouse) Jones of Eugene, Ore., passed away on Jan. 9, 2013, where she was surrounded by her loving family.
Mom wanted to be remembered as a loving mom and grandmother.
Mayme was born at home to Virgil and Alice Princehouse on June 2, 1933. She had two younger brothers, Frank and David Princehouse, who looked up to her in all things big and small.
She married the love of her life, Robert Longson Jones Sr., on March 27, 1955, in Parkdale Ore. She and Bob spent most of their married life residing in Leaburg, Ore.
Mayme is survived by her four children: son Bob Jones Jr. (Jerri), daughter Robyn Hlavac, son Micheal Jones (Debbie), and daughter Julie Davis (David). She had seven grandchildren: Nicole, Nate, Tyler, Robby, Zach, Tucker and Elizabeth; and one great-granddaughter, Madilyn.
She was preceded in death by her parents, Virgil and Alice; her loving husband, Bob; her brother Frank and her grandson Nate.
She kept her home immaculate; the cupboards and pantry were always stocked in a way that resembled the local food bank. There were no strangers to Mayme; she could strike up a conversation with anyone and was never afraid to "tell it like it was." She could go anywhere, whether it was the local store or across country, and find someone she "knew." Her favorite pastime was shopping — coats and handbags were at the top of her list.
Mom loved to cook for her family but couldn't get the quantity part down. She always made enough for a small army and everyone would go home with a "care package." Her favorite dessert to make was vanilla cake with "7-minute frosting" topped with coconut. It will surely be missed.
Mom will be reunited with Daddy on March 27, 2013, their 58th wedding anniversary, with a graveside service to be held at Idlewilde Cemetery in Hood River, Ore.
Remembrances may be made in Mayme's name to the American Heart Association, P.O. Box 742030, Los Angeles CA 90074-2030, or Holt International Children's Services, P.O. Box 2880, Eugene, OR 97402.