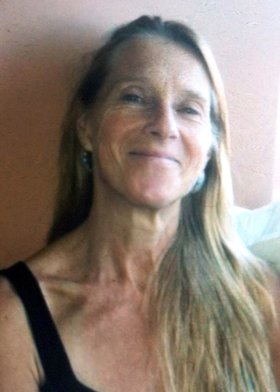 Janice Louise Clarke
September 28, 1954 - January 14, 2013
Janice Louise Clarke was born Sept. 28, 1954, in Portland, Ore., the oldest daughter of John and Nancy Clarke of Bend, Ore. Janice graduated from Wilson High School in Portland then continued her education, receiving her bachelor's degree from the University of Oregon and a master's degree in Special Education from Portland State University.
Janice loved the outdoors, was an expert skier, ski instructor and school teacher. She worked as an instructor in the Winter Park handicapped skiing program as well as at Mt. Hood Meadows and Timberline ski areas. She worked with the handicapped at the Mt. Hood Kiwanis Camp and taught in schools in several towns and cities in Alaska, consistent with her desire to be close to the wilderness.
Janice didn't need a "bucket list"; she lived hers every day. She had a very adventurous spirit and climbed mountains in North and South America, including Argentina's Aconcagua at 22,837 feet. She canoed and rafted many rivers, including the Mississippi that started in Canada, and Yukon River, starting in Canada, through Alaska to the Bering Sea; she also canoed the entire Yellowstone River.
She explored wherever she could with her many friends, as well as her dogs, Peyton and Blueberry. She was a longtime member of the Mt. Hood Crag Rats (mountain rescue team member) and spent a significant amount of time on Mount Hood. The "Cloud Cap" was a particularly special place to her, and is where she wishes to have her ashes cast over her favorite climbing spot, to forever be a part of.
She is survived by her parents, two sisters and two brothers and many nieces and nephews.
Janice passed away Jan. 14, 2013, in Ashland, Ore., with her family and best friend by her side. A Celebration of Life will be Sunday, Jan. 27, as well as one on Mount Hood in early August.
Please sign the guest book at http://bit.ly/11UU4e1.