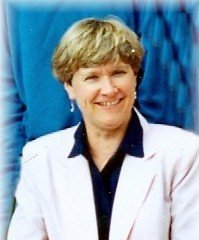 Susan Kay McCarthy
September 14, 1948 - July 2, 2013
Susan Kay Bigelow McCarthy, 64, of Parkdale, Ore., died July 2, 2013. A celebration of her life will be held at 2 p.m. Sunday, Aug. 18, at the Mt. Hood Town Hall, 6575 Highway 35, Mt. Hood, OR 97041.
She was born in Minneapolis, Minn., on Sept. 14, 1948, to Clare D. and Elise H. Bigelow. The family moved to Tillamook, Ore., in 1949, where Susan graduated from Tillamook High School in 1966.
She graduated in 1970 from Oregon State University with a bachelor's degree in general science and a certificate to teach junior and senior high school math and science. She chose instead to work at OSU as a research assistant for five years where she worked in the animal science department on ruminant nutrition and on neuro-control of the hypothalamus and pituitary of sheep.
She married Michael S. McCarthy on July 6, 1975, in Parkdale, and they moved to Michigan where Mike was a graduate student. Susan was a research assistant at Michigan State University in the Department of Pharmacology and researched the transport of drugs across the human placenta. She later worked in the dairy science department, where she developed methods to measure toxic chemicals in meat and milk.
In 1980, the family returned to Parkdale where Susan and Mike purchased orchards and raised their three children. Susan's passion was raising her three children, Kate, Adam and Luke, and working with them on the farm. She was an animal lover and loved helping her kids care for their sheep, cows, cats and dogs.
She spent much of her time attending her children's activities including ski races, football games, soccer games and livestock shows.
Susan was appointed to the Hood River County School Board in April 1985, and served for 18 years, representing the upper valley. At the time of her appointment, she had served on the local school committee for two years and assisted with the kindergarten program as a volunteer. She was a passionate advocate for education and children.
Survivors include her husband of 38 years, Mike; three children, Dr. Kate McCarthy Lott and her husband, Ethan, of Mason, Mich., Adam McCarthy and his wife, Staci, of Hood River, and Lucas McCarthy of Denver, Colo.; three grandchildren: Zachery and Gavin Lott and Ellison Kay McCarthy; her mother, Elise Bigelow, of Tillamook; two sisters, Carol Ruggeri and her husband, Jim, of Newport, and Claire Niedermeyer and her husband, Dick, of Jacksonville; five nieces and nephews: Beth, Hanus, Ben, Laura, and Thomas; and one great-nephew, Max.
In lieu of flowers, donations may be made to the Susan K. McCarthy Memorial Scholarship Fund in care of the Hood River Education Foundation, 1009 Eugene St., Hood River, OR 97031.
Arrangements are under the direction of Anderson's Tribute Center (Funerals, Receptions, Cremations), 1401 Belmont Ave., Hood River, OR 97031; 541-386-1000. Please visit www.andersonstributecenter.com to leave a note of condolence for family.

Condolences are being received online.