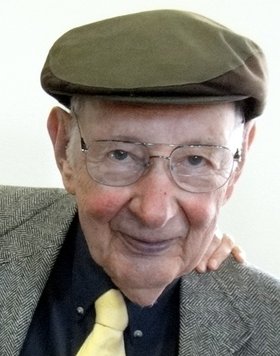 Roy William Mangum
November 3, 1924 - July 2, 2013
Roy William Mangum, a resident of Sunnyvale, Calif., and former resident of Hood River, Ore., died July 2, 2013, after struggling with the aftermath of a stroke. He died with the grace, dignity and courage he was known for.
Although we struggle with the huge void he leaves behind in our lives, we find comfort in knowing that Roy is now in heaven with Jesus Christ, his Lord and Savior.
Roy was born Nov. 3, 1924, in Tajique, N.M. During his lifetime he attended a one-room schoolhouse, assisted with a cattle drive, and migrated from state to state picking crops.
At the age of 17, Roy enlisted in the Navy. Serving his country during World War II was something he was proud of for the remainder of his life. After Roy was discharged from the Navy, he became a planning engineer in California, first working for Pacific Bell in Oakland and then in San Jose.
In 1953 Roy married Camille Smith, the love of his life. They were married until her death in 1986. In 1978 Roy and Camille moved to Hood River, Ore., where Roy worked for Sprint of the Northwest. He fell in love with Hood River and the boy from New Mexico became an Oregonian.
While in Hood River, Roy ministered with Shepherd of the Valley Church, the Gideons, and Young Life. However, Roy's favorite ministry was working with the prisoners at NORCOR (Northern Oregon Regional Correctional Facilities) because he could offer them hope.
Roy is survived by his three daughters: Camille Johnson and Colleen Mangum, both of California, and Valerie Manfull, of Alaska; three grandchildren: Ashleigh, Frazier and Quinlyn, all of Anchorage, Alaska; and three brothers: Doy, of Indiana, Carl, of Louisiana, and Jasper, of New Mexico, along with their families.
A memorial service to honor and celebrate Roy's life will be held at Shepherd of the Valley Bible Church on Sunday, Aug. 4, at 3 p.m. Shepherd of the Valley is located at 1631 Eighth St. in Hood River.
Roy was known for both his readiness to help others and his love of education. Therefore it seems fitting that donations in Roy's name be made to a school for the Bhatt children in India. Donations may be made to Shepherd of the Valley Bible Church with the notation Stars of India on the check.