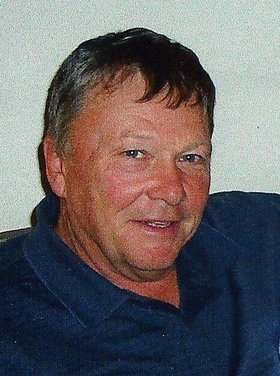 Dennis George Price
April 3, 1943 - June 4, 2013
Dennis George Price passed away at his home in Bullhead City, Ariz., on Tuesday, June 4, 2013.
Dennis is survived by his loving and devoted wife, Gloria. They were married Sept. 5, 1964, in Kalispell, Mont. They were high school sweethearts who enjoyed 48 wonderful years of matrimony.
Dennis was born in Missoula, Mont., April 3, 1943, to George and Lorraine Price. He attended Franklin Grade School and went on to graduate from Missoula County High School in 1961.
Dennis was a dedicated athlete in high school that accomplished all-state honors in football and wrestling. His performance, toughness and heart allowed him to play football for the University of Montana Grizzlies where he graduated in 1967.
Professionally, Dennis went on to teach and coach wrestling and football in The Dalles, Ore., from 1967-70. Dennis and Gloria then moved to Ellensburg, Wash., to work towards his master's degree. They celebrated the birth of their first child, Derek, at this time.
The family then moved to Hood River, Ore., where Dennis was employed as a counselor from 1971-85. He continued to influence and impact many young lives through coaching. He was a reputable and respected coach of wrestling, football, baseball and volleyball. His son Clark was born in 1972 followed by daughter Carolyn in 1978.
The family moved back to The Dalles in 1985, where Dennis served as the vice principal until 1992. He enjoyed reuniting with many old friends and students. Dennis returned to Hood River, where he had the privilege to finish his career as the principal of Wy'east Middle School from 1992-98.
Dennis always took time to support his community. He was an active member of the Elks Club, Kiwanis and the Lions.
Dennis enjoyed mentoring, playing with and loving his children and grandchildren. He also enjoyed beating all of them and any takers in golf!
To relax he loved walking on the beach, kayaking in Montana, golfing, watching the Atlanta Braves and running the Hood to Coast. He was forever awed by the beauty of nature.
Whether as a coach, mentor, father or grandfather, Dennis empowered all to find their inner strength. Your wisdom, love and encouragement will be missed.
He is survived by his brother David and sister-in-law Rae, of Las Vegas, Nev.; his brother Randy and sister-in-law Beverly, of Missoula Mont.; his son Derek Price and daughter-in-law Stephanie, of Bullhead City, Ariz., his son Clark Price of Las Vegas, Nev.; his daughter Carolyn Edelson and her husband, David, of Hutto, Texas; and his seven grandchildren: Trevor Price, Liz Price, Steve Delgado, Airelle Price, Shaylee Edelson, Tana Edelson and Charlie Edelson.
There will be a celebration of life at Flathead Lake, Mont., on Saturday, July 13, at 11 a.m.
A memorial fund for the youth golf program at the Boys and Girls Club in Bullhead City, Ariz., has been established.