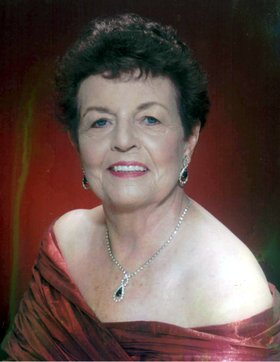 Vivian Ida Grange
December 25, 1919 - March 11, 2013
Vivian Ida Grange, 93, died peacefully on March 11, 2013, in Los Angeles, Calif. She was a longtime resident of Hood River, Ore. Vivian was born Dec. 25, 1919, the daughter of Guy Winifred and Mary Veronica Karr.
In 1946, Vivian married her loving husband of 47 years, Gordon Edward Grange.
Vivian loved animals and was an avid horse rider in her earlier years. She enjoyed raising vegetables and flowers in her garden. She loved books and music, as well. She was dearly loved and will be forever in our hearts.
Vivian lived at Down Manor for some years after her husband passed and she sold her home in Hood River. She later moved to Los Angeles.
Vivian is preceded in death by her husband and eight brothers and sisters.
She is survived by her children, Bob Grange of Portland, Ore., and Colleen Grange Lemoine, of Los Angeles; and many nieces, nephews and cousins.
There is no memorial service planned. The family requests that memorial contributions be made to the American Heart Association.