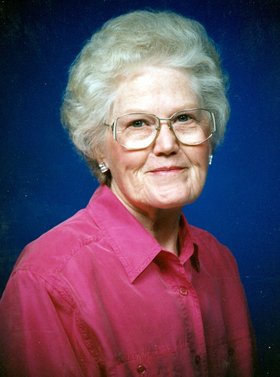 Mary "June" June Roark
June 23, 1924 - February 26, 2013
Mary "June" Roark, a longtime resident of Hood River, was born June 23, 1924, in California. The angels took June home Feb. 26, 2013.
June wore a multitude of caps in her lifetime. She was a daughter, sister, wife, mother and grandmother.
She owned and operated "June's Sweet Shop," producing the best cakes and candies for every holiday or occasion imaginable. She was a cook at the hospital, some of the area schools and the senior center. She was the "Pie Lady" at Shari's Restaurant when they first came to town; she even made the front page of the Hood River News.
June loved gardening and produced the most beautiful garden and yard far and wide. She was a regular exhibitor at the county fair, successfully taking home all of the blue ribbons.
She was a fabulous and exquisite quilter. She loved cooking, baking, country music, shopping, reading, traveling the country and being with her family.
She was active in The Church of Jesus Christ of Latter-day Saints and freely donated her time and love to many in need.
June is survived by her five children, Cheryl Grant, of Dee, Sam Roark, of Parkdale, Necia Herberg, of Scottsdale, Ariz., Les Roark and Allen Roark, both of Crescent City, N.C.; 18 grandchildren, 33 great-grandchildren and five great-great-grandchildren.
Grandma, you will be greatly missed by many. At this point in time we are not saying goodbye, but…til we meet again on the other side!
A funeral service will be held at The Church of Jesus Christ of Latter-day Saints in Hood River on Monday, March 4, with interment at Idlewilde Cemetery.
Arrangements are under the direction of Gardner Funeral Home, 1270 N. Main, White Salmon, Wash.; 509-493-1323.