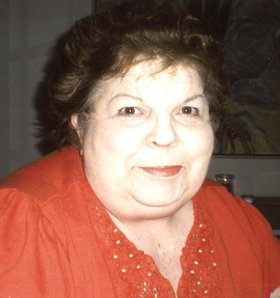 Joann Roberts Wols
May 31, 1943 - February 25, 2013
Longtime Hood River resident Joann (Roberts) Wols passed away on Feb. 25, 2013. Joann was born in Caldwell, Idaho, on May 31, 1943, to Wint and Gynith Roberts and came to Hood River in 1945.
After graduation from Hood River High School in 1961, Joann married Karl "Lani" Wols on Sept. 9. Within months, Joann moved to Sacramento, Calif., for three years and then moved back to Hood River in 1965 with Lani and their beautiful and wonderfully spirited 3-year-old daughter, Debra Diane "Debi" Wols Gallagher. She went on to become Hood River's first-ever meter maid.
In 1966, Joann and Lani gave birth to the most awesome baby boy in the whole world, Donald Kevin (The Legend) Wols (guess who wrote this) and their life changed for the better, yet again, in too many ways to mention.
Joann and her family moved to Coeur d'Alene, Idaho, in 1969, where she worked as a bookkeeper for YJ Foods, until their move back to Hood River in 1974. Shortly thereafter, the family opened Karl's Kustom Meats and the Odelli, and Joann worked as the bookkeeper for Hood River Sand and Gravel for more than a decade.
Joann attended Portland State University for the next five years, and graduated with a bachelor's degree in accounting. In 1991, she and Lani moved to Spokane, Wash., and Joann opened her own accounting business.
Upon her retirement, Joann was active in Spokane's Southside Senior Center. She loved jigsaw puzzles, bridge, and her dogs, Henry and Bridges.
Joann was preceded in death by her father, Wint Roberts, and her brothers, Edward, Randy and John Calvin.
She is survived by her husband of over 50 years, Karl (Lani); her children, Debi Gallagher and Don Wols; her mother, Gynith Roberts; her sister, Linda Hilton; five grandchildren: Amberlee, Breanna, Trenton, Brittany and Dierdre; and two great-grandchildren, Trevon and Chloe.
Friends and family gathered for a celebration of Joann's life on March 2, and her interment will occur this summer at a date to be determined.