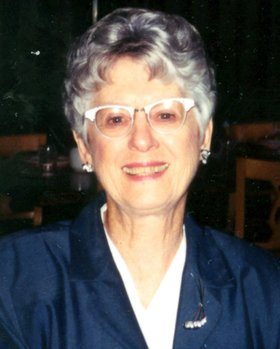 Adrienne Wells Wallace
January 31, 1924 - March 25, 2013
Adrienne Wells Wallace passed away March 25, 2013, in Salem, Ore., after a long illness. She was born Jan. 31, 1924, to Dorothy and Clifford Wells.
She was predeceased by her husband, Leonard Wallace; her parents and a brother, Jim Wells; son, Craig, and daughter, Kathy.
She is survived by her sister Madeline Edwards, of Hood River, two daughters and other family members, of Salem.
No services are planned, at her request.