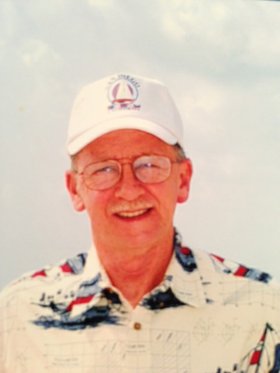 Duane Marlen Bratvold
February 22, 1943 - May 4, 2013
Duane Marlen Bratvold died of cancer on May 4, 2013, in Portland, Ore.
He was born Feb. 22, 1943, in Spokane, Wash., to Martin and Alfa Bratvold.
Duane grew up in the Hood River valley, which he still considered home, attending and graduating from Wy'east High School.
He worked in maintenance for the Oregon Historical Society and Jantzen, Inc.
He loved to travel; he especially enjoyed taking cruises all over the world.
He served in the U.S. Navy from 1962-1966. He received an Associate of Science degree from Portland Community College and an Associate of Arts and Letters degree from Mt. Hood Community College.
He was a member of the American Legion for 46 years. He enjoyed donating to children's and veteran's charities.
He is survived by daughter Kimberly Van Rheen of Portland, son-in-law Steven Van Rheen of Portland, four grandsons, two great-grandsons, close friend Betty Ervin of The Dalles, sister Janice Hellyer of Longview, Wash., sister Denise Patton of Hood River and sister Diane Versteeg of Medford.
There will be no formal service as per his request. Memorials are encouraged to be made in memory of Duane to any children's or veteran's charity.