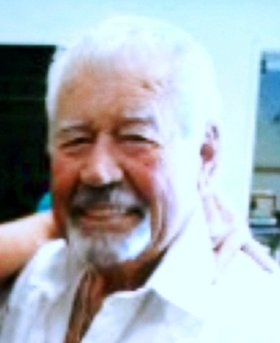 Leland Wilbert Wiley
unknown - unknown
Leland Wilbert Wiley, 89, of White Salmon, Wash., was born in Chinook, Mont., to Walter (Garland) and Margaret Wiley. The family moved to the Portland area around 1935.
Leland married Grace Turner in 1948. She preceded him in death in 2000. Together they had four children: Leland (Barbara), Deborah (Larry), Garland (Kelly) and Denise (Tandy).
He was the grandfather of 12, and great-grandfather of nine, with one on the way.
Leland had been a painter for many hears in the Portland area, and was one of the founders of the Damascus, Ore., "Little World's Fair" from 1959-1962. He was also instrumental in building "Frontier Town" where he was known as "Buckskin Wiley."
In 1972 Leland purchased the Wiley Ranch in White Salmon, where he lived until his death.
Preceding him in death were sisters Chris Thompson and Margaret Martin.
Survivors include brother Peter Wiley, of Beaverton, Ore., and sister Aletha Hendrick, of Lake Oswego, Ore.
Leland shared many wonderful stories of his childhood and had great advice for all. He will be greatly missed.