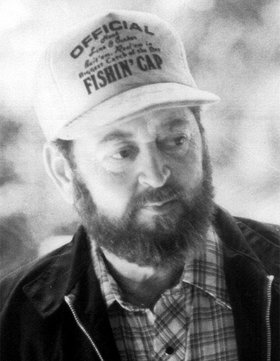 Keith Swafford
unknown - October 4, 2013
Keith Swafford, 80, died at his home in Richland, Ore., on Oct. 4, 2013, after a long, brave battle with cancer. A memorial service will be held at the Richland Grange Hall in Richland, Ore., on Sunday, Oct. 20, at 1 p.m. Friends are invited to join the family following the service for refreshments.
Keith was born to Norman and Lenore Swafford in Kalkaska County, Mich., where he spent his youngest years with his six siblings. The family moved to the Hood River Valley in 1944 and made their home on Dee Flat. Here Keith went to school and later joined the Army, where most of his time was spent in Germany.
After being discharged he went to work for the U.S. Forest Service and later for Hood River Sand and Gravel from which he retired.
In 1959 Keith met and married the love of his life, Freeda Short. To this union was born one daughter, Tamara Lynn.
Keith was always Mr. Fixit. If it didn't work he couldn't quit until he solved the problem. Hunting and fishing were the driving force in Keith's life and his dreams were realized in 1993, when he retired and moved to Richland, on Brownlee Reservoir, where he could hunt and fish to his heart's content.
Keith is survived by his wife, Freeda; his daughter, Tammy; three grandchildren: Justin, Erica and April; and two great-granddaughters; a brother, David, and sister, Jo Shay.
Those who would like to make a donation in memory of Keith may do so to help defray service expenses through Tami's Pine Valley Funeral Home, P.O. Box 543, Halfway, OR 97834; 541-742-6435.