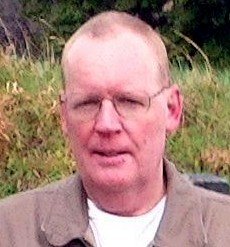 Douglas C. Fry
February 8, 1950 - August 23, 2013
Douglas C. Fry, 63, passed away Aug. 23, 2013, near Multnomah Falls in the Columbia Gorge, Ore. He was born Feb. 8, 1950, in Sanatarium, Calif., to Alvin and Margaret Fry.
Douglas attended Columbia and Milo Academies, and graduated from Portland State University. He was a medic in the Army beginning in 1969, and served in Vietnam and the Gulf War as well as a peace-keeping mission in Bosnia. He retired from the Army Reserve as a master sergeant in 2010.
Douglas was an avid hiker and was known for his witty sense of humor.
He is survived by his mother, Margaret, of Hood River; sister, Megan Dalby, of Prineville; and brother, Kenneth Fry, of Whitmore, Calif.
Douglas will be buried at Willamette National Cemetery in Portland.