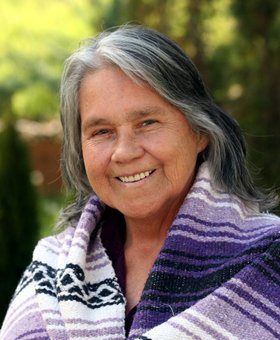 Sharon Lenore Kennedy
March 9, 1940 - September 19, 2013
Sharon Lenore Kennedy, 73, passed away Thursday, Sept. 19, 2013, at her home in Mosier, Ore., surrounded by those she loved. Sharon was born March 9, 1940, in Bend, Ore., to Jackson and Nellie (Rametes) Owen.
A funeral was planned for Monday, Sept. 23, at the LDS Church, with a committal service to follow at Idlewilde Cemetery.
Sharon grew up in the Ashland, Medford and Talent area above Applegate in Oregon. She loved to play with her dolls and ride her tricycle. Her two older brothers loved to spoil their little sister, especially since she was sick a lot as a child.
She married young and soon had her first child. Sharon was a homemaker with five children. She loved to treat her children with a walk to the ice cream parlor as often as possible.
Since money was tight, Mom found lots of ways to entertain her rambunctious children by camping, swimming, playing in the snow, etc. She was an animal lover and once, while working at a nursing home, she came home with a tiny puppy in her coat pocket. We named her "Little Nun" because when she ran, her ears looked like the habit from "The Flying Nun" television series.
Sharon worked as a security guard, caregiver and later in life worked in retail sales. Her main focus was on raising and caring for her large family. She continued her education in 1981.
Sharon was a lifelong member of the LDS Church. She lived in the Central Oregon areas of Bend, Redmond and Sisters then living in the Washington areas of Wapato and Klickitat, eventually settling into her current home in Mosier.
She married Garland Wayne Kennedy May 5, 1973, in Toppenish, Wash., at the local Church of Jesus Christ of Latter-day Saints.
Sharon enjoyed watching "The Golden Girls," doing jigsaw puzzles, riding motorcycles, water skiing, camping, playing bingo, reading romance novels, watching Disney movies, collecting crystal figurines and shopping,
The family describes Sharon as a strong, caring, loving, kindhearted and giving woman; she always thought of others and was a wonderful care provider for her family.
Sharon is survived and will be dearly missed by her five children: Cindy Crooks and her husband, Brett, of Mosier, Ore., Barbara Bailey and her husband, Ken, of Bingen, Wash., James Watkins and his wife, Dorothy, of Klickitat, Wash., Michael Watkins and his wife, Susie, of Water Valley, Miss., and Donna Hammond and her husband, Mark, of Water Valley, Miss.; her brother, Kenneth Owen, and his wife, Jan, of St. George, Utah; her sisters, Lynda Kreiselmeier and her husband, Michael, of Cascade Locks, Ore., and Bonnie Porter and her husband, Paul, of Vancouver Wash;, five stepchildren: Sharon, Janet, John, Sandra and Brenda; 14 grandchildren and 26 great-grandchildren.
She was preceded in death by her parents, Jackson and Nellie; her husband, Garland; her brothers Archie and David; and her great-granddaughter Amaya Watkins.
Memorials are encouraged to be made in Sharon's name to Anderson's Tribute Center for her funeral expenses.
Arrangements are under the direction of Anderson's Tribute Center (Funerals, Receptions, Cremations), 1401 Belmont Ave., Hood River, OR 97031; 541-386-1000. Please visit andersonstributecenter.com to leave a note of condolence for family.

Condolences are being received online.