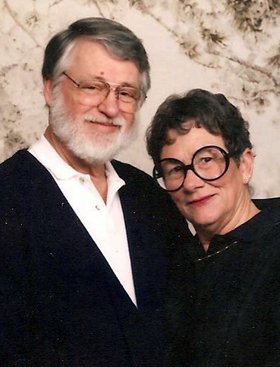 Barbara Nannette Barclay
February 21, 1934 - December 23, 2013
Barbara Nannette Barclay passed away Dec. 23, 2013, in Pendleton, Ore., at the age of 79. She was born in Pendleton on Feb. 21, 1934, to Ruth (Wallace) and Ralph Jones and moved to Hood River at the age of 7. After graduating from Hood River High School Barbara married Don Holman and they lived in Hood River, The Dalles and finally Pendleton.
After the marriage ended in divorce, Barbara went back to school, earned her associate degree and worked for the Oregon State Welfare Department. Several years later she got reacquainted with Rob Barclay, and old friend from Hood River. They married a short time later and moved to Sweet Home then to Eugene, where they lived for many years.
Rob died in 2006 and Barbara moved back to Pendleton to be near her children.
Barbara was a lifelong Episcopalian with a passion for her family. She is survived by her children, Randy Holman, Susie Calhoun and Lisa Andrews, all of Pendleton, and Thad Holman, of Lincoln University, Penn.; stepchildren Susan Baldwin, of Hood River, Craig Halloway, of Hood River, Rob Barclay Jr., of North Dakota, and John Barclay, of Portland; 15 grandchildren and 13 great-grandchildren.
She was preceded in death by her parents, sisters Phyllis and Joanne and her husband Rob.
A celebration of Barbara's life will be held at 11 a.m. Tuesday, April 29, at Gardner Funeral Home, 1270 N. Main, White Salmon, Wash.; 509-493-1323.