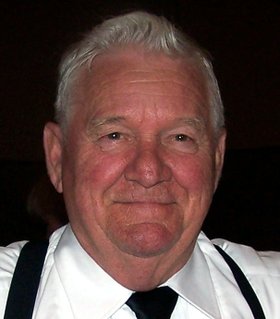 William "Bill" Douglas Hearn
December 20, 1935 - April 8, 2014
On the evening of April 8, 2014, William "Bill" Douglas Hearn Sr., 78, passed away from complications of heart surgery after suffering a heart attack. He was being visited and comforted by family members at Providence St. Vincent Medical Center in Portland, Ore., at the time of his passing.
Bill was born Dec. 20, 1935, to Lewis and Velvetty Hearn in Stafford, Kansas. He was the youngest of five children.
When Bill was a baby, his family moved to the Columbia River Gorge where he grew up. He moved to California in his teens, and then enlisted in the Navy at 17. He served for nine and a half years. He traveled to Alaska to work on a weather station doing electronic engineering.
After returning from Alaska, Bill became a landlord and also worked for his parents. He eventually purchased Bingen Garbage Service and Skamania County Sanitary Service Inc.
One of the proudest moments of Bill's life was when his sister sacrificially helped him enter a treatment center for his alcoholism and he gave his heart to the Lord.
Bill worked hard building his business as he raised his family. He was also extremely generous to those around him. He more recently received the nickname "Quarter Man" at the local pizza restaurant because he gave quarters to the children whenever he frequented it. He never turned down the opportunity to take his loved ones to lunch or dinner.
Bill's other passion in life was his children and grandchildren. He was also a foster parent for almost 20 years.
He was preceded in death by his siblings, Roland "Jr." Hearn, Arland Hearn, Lois Jean Murray and Margie Nielsen; his parents, Lewis and Velvetty Hearn; and his best friend, Tony Stenberg.
Bill is survived by his children: William D. Hearn Jr., Janice L. Hearn, Lawrence M. L'Hommedieu, Holly A. Lucatero, Shane E. Hearn, Sarah M. Hearn and Amanda M. Bartol; and 16 grandchildren.
A memorial service will be held Saturday, April 26, at 11 a.m. at Grace Baptist Church, 1280 W. Jewett Blvd., White Salmon, Wash. Burial will be at White Salmon Cemetery. Arrangements are under the direction of Gardner Funeral Home, 1270 N. Main, White Salmon, Wash.; 509-493-1323.