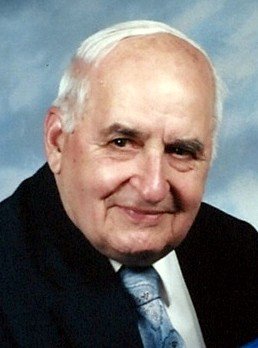 James "Jim" Norman Crane
October 30, 1919 - April 24, 2014
James Norman "Jim" Crane was born in Newberg, Ore., on Oct. 30, 1919, and passed away on April 24, 2014.
He attended Newberg schools and graduated from Newberg High School in 1938. He continued his education at Oregon State College and graduated from the School of Agriculture in 1942.
Jim served as a QM2c with the U.S. Navy aboard the USS LSM-290 from 1944-1946 in the South Pacific. In 1944 he married his sweetheart, Elda Rose King. His career as a soil scientist with the U.S. Dept. of Agriculture placed him in Klamath Falls, Dayton and Hood River, Ore., and finally in Vancouver, Wash.
In Hood River he and his crew were given the task of teaching the farmers and orchardists how much and when to water their crops to increase productivity. His territory was all of Hood River county as well as parts of Mount Hood.
Using snow shoes or a Ski-Doo he would go to the mountain to take snow samples to determine how much water runoff would be happening in the spring. He played an instrumental part in the planning and construction of the Middle Fork Irrigation Project, the development of Laurance Lake and the Clear Creek Dam and pipeline.
He was an active leader in several community organizations and committees: the Elks, Camp Fire council and Camp Yallani, PTAs and the Hood River Valley Christian Church, to name a few. Upon retirement in 1982 he provided consultation to Vancouver property owners who needed sanitation systems to meet county code.
Jim was preceded in death by his wife of 69 years, Elda, and his first daughter, Barbara.
He is survived by his second daughter, Sharon Slattery, and her husband, Ron, of Beaverton, Ore.; his son-in-law, Ron Aden, in Franktown, Colo.; five grandchildren and 12 great-grandchildren.