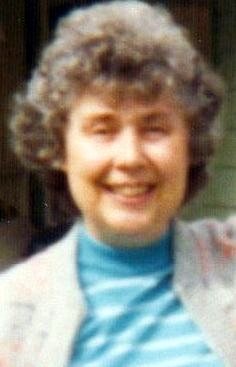 Virginia Clara Cunningham
March 7, 1923 - August 1, 2014
Virginia Clara Cunningham, 91, died peacefully Aug. 1, 2014, at Gateway Gardens in Eugene, Ore.
Virginia was born March 7, 1923, to Erwin and Clara Lippman, of Odell, Ore. She spent her childhood on the family's farm and graduated from Odell High School in 1941. She won a scholarship to the University of Oregon, graduating in English in 1945. Virginia was elected to Phi Beta Kappa and Pi Lambda Theta and earned her teaching certificate in 1946. She taught at Gresham Union High School 1946 through 1953. In 1950 Virginia and Wini Casterline took a grand tour of Europe.
Virginia married Charles F. Cunningham in 1952. They bought a house in Portland and had three children: Charles Jr., Richard, and Elizabeth Jane.
In 1958 the family moved to Eugene. Virginia taught at Thurston High School in Springfield from 1964 until retirement in 1985. She moved to Springfield in 1977. She loved to travel, garden, play piano, paint water-colors and spend time with family. She learned German and translated the Lippmann Family Chronicle into English.
Virginia is survived by her children, her sister Carol Picking and grandchildren: Jennifer Cunningham, James W. Bane and Thomas Bane.
Virginia is interred at Rest Haven Memorial Park in Eugene.
A memorial service is scheduled at 11 a.m. Friday, Aug. 22, at the First Presbyterian Church, 114 S.W. Eighth St., Corvallis, Ore. Please make contributions to doctorswithoutborders.org in lieu of flowers.