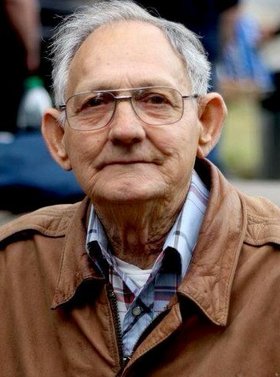 Howard Denson Buchanan
December 28, 1940 - August 15, 2014
Howard Denson Buchanan, 73, passed away on Friday, Aug. 15, 2014, at his home in Hermiston, Ore., surrounded by his family and friends. Howard was born Dec. 28, 1940, to Forney and Arilla Buchanan in Cullman County, Alabama, where he was the third of six children. After Arilla's passing, Forney met Howard's stepmom, Bernice, and moved the family to Pine Grove, Ore., in 1951.
After serving in the Navy, Howard married Dona Bebee on March 24, 1963. Howard and Dona were blessed with two children, Angela Larch and Keith Buchanan. During this time they owned several businesses, including a clothing store, gas station and auto body shop, as well as a motel and mobile home park.
After Dona's passing in 1990 in Hermiston, Howard remarried to Debie Orr in 1993 and became a stepfather to Misty (Hyke) Hoffbauer. Over the years Howard and Debi lived and owned appliance and secondhand stores in Parkdale, The Dalles and Hermiston.
Howard is preceded in death by his first wife, Dona Buchanan, son Keith Buchanan, father Forney Buchanan, birth mother Arilla Buchanan, stepmother Bernice Buchanan, granddaughter Sarah Buchanan, and brothers Jessie and Jimmie Buchanan.
Howard is survived by his wife, Debi Buchanan; his children, Angela Larch and Misty Hoffbauer; brothers Harold, Pete and JR Buchanan; grandchildren Chris Van Epps, Brian Buchanan, Brittany Gibson, Miranda Moran, Dilan Larch, and Madilyn, Devon and Ashlynn Hoffbauer; great-grandchildren Harlee Moran and soon-to-be-born child of Brittany and Kenny Gibson.
A memorial service is scheduled for 11 a.m. Thursday, Aug. 21, at Spencer Libby & Powell Funeral Home, 1100 Kelly Ave., The Dalles, OR 97058. Potluck reception to follow at The Dalles Civic Auditorium, 323 E. Fourth St. It was Howard's wish that attire be very casual.