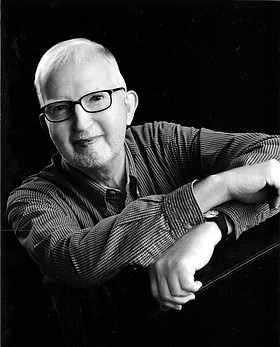 Gary Walter Weber
December 15, 1941 - November 3, 2014
Gary Walter Weber was born Dec. 15, 1941, to parents Eleanor and Walter Weber in Hood River, Ore. He made good friends, had many Taylor Street Navy adventures, and grew up in this small town.
He graduated from Hood River High School in 1961 before becoming an Oregon Duck where he majored in mathematics and statistics and later earned an MBA in finance and statistics. Gary met Nancy Rupp early in his life, and the two attended University of Oregon and spent the rest of his life together, recently celebrating their 50th wedding anniversary.
Gary was a college accounting instructor and certified public accountant by profession, maintaining his own practice and helping all sorts of friends and relatives with his meticulous attention to detail. This same attention was found in his parenting of daughters, Amanda and Andrea, and his beautiful building skills. He loved his family, the forest, and travel adventures.
Happily, retirement brought a whirlwind of travel to all parts of the world from the Great Wall of China to Iguazu Falls in Brazil. Even with these memories, favorite moments for Gary were Alaskan cruises with his wife, children, and grandchildren and enjoying the stunning Oregon coastline, Columbia River Gorge, and Mount Hood forest.
Gary died Nov. 3, 2014, after a recent diagnosis of a rare form of brain cancer. Those who survive him -- wife Nancy Weber, sister Marilyn Hillbury, daughters Amanda Weber-Welch and Andrea Weber, sons-in-law Bill Welch and Barry Adams, grandchildren Madelyn and Maya Welch and Louis and Nathan Daret, Grace and Audrey Adams and many friends and family members -- will miss his love, his wise advice, and his playful practical jokes.
A Celebration of a Life Well-Lived will be held on his birthday, Monday, Dec. 15, at 2 p.m. at Gresham Memorial Chapel, 257 S.E. Roberts, Gresham, OR 97080. We invite friends and family to come share memories and tears with us and encourage those connected to Gary to plant a tree and tell someone how much they mean to you daily. Both actions would celebrate his memory well.