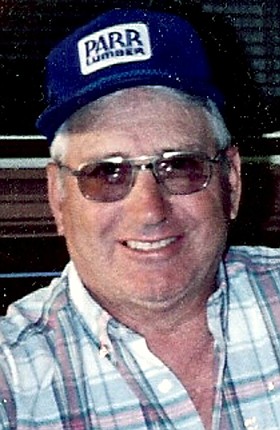 Richard Eugene Whitecotton
May 24, 1928 - November 25, 2014
Richard Eugene Whitecotton died at his home in Odell on Nov. 25, 2014, with family by his side.
Richard was born May 24, 1928, to Marion and Ethel (LeMaster) Whitecotton at his grandmother's home in the Pine Grove area of Hood River. He attended Pine Grove School through the eighth grade and graduated from Hood River High School in 1946.
While in high school, he met his future wife, who he always said was the prettiest girl in the school. Richard and Verna Henson were married on May 2, 1948, at the Pine Grove Methodist Church.
Richard and Verna purchased their first orchard in 1959 on Dethman Ridge and retired 30 years later to move into managing retirement centers in Pendleton and Portland.
A man's interests in life are revealed in the stories told throughout the years. Richard's stories were of hunting trips with his friends; camping, fishing and waterskiing vacations with family; the antics of growing up with three brothers; and weekly poker parties with the PGFD group.
Richard had a great love of music and not only played the guitar, mandolin and fiddle, but also sang. In the 1950s he was in a "band" that played for Saturday night dances at the Pine Grove Grange. While living in Dufur during the 1990s he was in a group that played at retirement and nursing homes in The Dalles.
For the past several years he and Verna spent their winters in Arizona where he had the opportunity to participate in music jams every day. Richard was a member of the Oregon Old-Time Fiddlers Association.
Service to the community was an important aspect of Richard's life. He was a volunteer with the Pine Grove Fire Department for over 25 years, and served on the board of directors for Crystal Springs, Hood River Electric Co-op and Federal Land Bank in The Dalles.
A person's true character is revealed in all aspects of life: Honesty, a sense of humor, commitment to family, and hardworking are all descriptions of Richard's character. He was also a grandfather who sat on the living room floor and played Atari games with his grandchildren.
Richard is survived by his wife of 66 years; a daughter, Jean Godfrey; and a son, Randy Whitecotton. He is also survived by three grandchildren, Brenden Helseth, Erek Helseth, and Rachell Lindley; and six great-grandchildren. One of the great-grandchildren, Walker, inherited Richard's habit of humming a song while eating. He is also survived by one brother, Robert Whitecotton.
There will not be a public service; the family held a private service on Dec. 8. Memorial contributions may be made in Richard's name to Hospice of the Gorge.