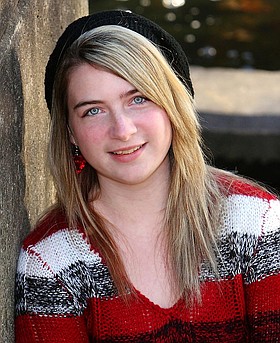 Shannon Lee Zwanziger
September 8, 1997 - December 9, 2014
A borrowed angel has gone home. In the early morning hours of Tuesday, Dec. 9, 2014, Shannon Lee Zwanziger passed from this life, held in her mother's arms as she was received into her Heavenly Father's.
A memorial for Shannon will be held at 10 a.m. to noon Sunday, Dec. 14, at the Warskinsi Chalet warming house in Morehouse Park, 350 School St., Owatonna, Minn. There will be the opportunity for all who attend to share memories of her life.
Shannon was born on Sept. 8, 1997, to Gwen and Terry Zwanziger. She was raised in the beautiful Hood River Valley in the Columbia River Gorge area of Oregon. In 2011, when she was 13 years old, she and her parents moved to Owatonna to be closer to Terry's family. Shannon always missed Oregon, but loved living in Minnesota.
Shannon was a senior at Owatonna High School. She was an artist, a skateboarder and an avid gamer. Shannon was a life-long tomboy who loved the woods, her family and friends, and her dog Maddie. She was proud to be part of the team at the local GameStop. She had plans to attend Riverland Community College and then Minnesota State, Mankato.
The family would like to express their gratitude for the overwhelming outpouring of love and support they've received from the local community and others from around the country.
Shannon leaves behind her parents, Terrance and Gwendolyn Zwanziger, her sister and family, Sarah, Eric and Eli Raber, and a host of family and friends who loved her.