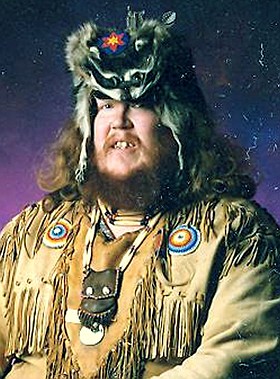 Randy Ray Peterson
April 8, 1959 - December 8, 2014
Randy Ray Peterson, 55, a longtime resident of the Hood River valley, passed away Dec. 8, 2014, in Goldendale, Wash., due to complications of diabetes. He was born April 8, 1959, in Hood River, Ore., to Irene and Henry Peterson. He grew up in Dee, Ore., and lived in Bingen, Wash., Odell, Ore., and Goldendale.
Randy retired from Diamond Fruit, where he worked as a Hyster driver. He was a proud member of the Cascade Muzzle Loaders and loved going to the rendezvous and black powder shoots. He was an avid hunter and donated time to Head Start, helping children.
He is survived by his wife, Wendy Sue Clark Peterson, of Jacksonville, Fla.; daughters Melissa Blasingame, of Iuka, Miss., and Amy Jo Whiskus, of Jacksonville, Fla.; and Robert Douglas, of Lyle, Wash., whom he loved like a son.
A memorial service will be held Sunday, Dec. 21, at 2 p.m. at the Goldendale Senior Center, 115 E. Main St., Goldendale, WA 98620. In lieu of flowers, the family would appreciate donations toward cremation expenses (a donation box will be available at the memorial).