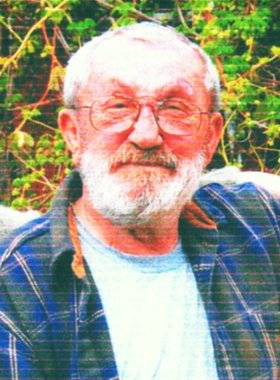 John Steve Kiss
December 23, 1938 - February 4, 2014
John Steve Kiss, 75, passed away peacefully at home in Hood River, Ore., surrounded by family on Feb. 4, 2014. He was born on Dec. 23, 1938, in Eszteregnye, Hungary.
John immigrated to the United States in 1956 as a refugee of the Hungarian revolution against the Russians. He became an American citizen in 1965 in Alaska, where he settled and was a building contractor and commercial fisherman.
In 1986 he and the family moved to Hood River, where he became a hobby farmer, growing cherries for the family u-pick.
He was preceded in death by his daughter Marika, mother, father, two sisters and youngest brother in Hungary.
He is survived by his wife, Muriel; daughters Diane and Marjorie; grandchildren Tiffany, Krystle, Cody, Levi and Syrus; and great-grandsons Elijah and Zion.
He was cremated and his ashes will be spread this coming summer at a family memorial. There will be no service at this time. Memorials may be sent to the Hukari Animal Shelter at 3910 Heron Drive, Odell, OR 97044.
He was truly loved and cherished by all.