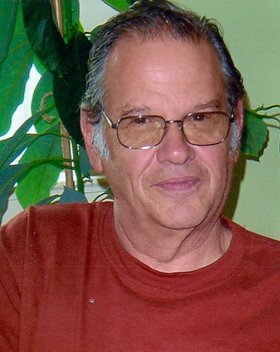 James "Jim" Lee Creighton
December 5, 1937 - January 15, 2014
James Lee "Jim" Creighton was born Dec. 5, 1937, along with his twin sister, Jeanne. They were adopted in June 1938 by Dr. and Mrs. R.F. Creighton of Colville, Wash.
The family moved to Underwood, Wash., in February 1946. Jim attended grade school in White Salmon and graduated from Columbia High in 1956.
From his teenage years cars were his thing. He went to work after graduation for K&S Motors in Bingen and following his many years there, Jim went to SDS where he worked until retiring.
Jim married Janice Dollar in October 1965. She preceded him in death in March 2006.
Jim was an avid hunter for many years and told some great stories of those adventures, some of which may have been true.
Making Jim laugh was sister Jeanne's great joy; many hours of phone calls over the years bear that out.
When Jim got his cancer diagnosis he was asked if there were things on his "bucket list" and he said, "I'd like another shot at having a romance" — and he got it when he met Kathy. They married on July 4, 2013.
Jim was preceded in death by his parents and wife Janice.
He leaves to mourn his passing his wife Kathy; her sons Randy and his wife, Mary, and Corey; and four grandchildren; his daughter Jana Clark and her husband, Lynn; granddaughter Chelsey Anrig her husband, John Paul; and Jim's two great-grandchildren, Emily and Tanner; grandson Justin Troup, who shares Jim's and Jeanne's birthday; sister Jeanne Doty and her sons, Ken Henderson and his wife, Rosalie, and Bill Henderson and his wife, Kelly, and their son Kenny.
Jim passed away Jan. 15, 2014, in White Salmon. Our hearts are broken but we know Jim is at peace and in no more pain. We will remember Jim with much love and laughter.
A memorial service will be held at 2 p.m. Saturday, Jan. 25, at Gardner Funeral Home, where people will be encouraged to share stories and memories. A reception will follow at the Bingen Eagles.
Arrangements are under the direction of Gardner Funeral Home, 1270 N. Main, White Salmon, Wash.; 509-493-1323.