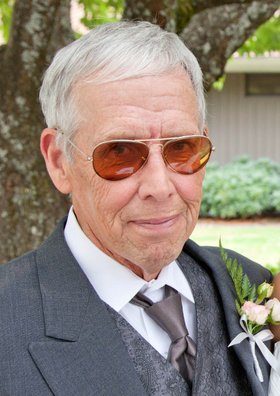 David Milton Hyskell
February 11, 1949 - January 8, 2014
David Milton Hyskell passed away Jan. 8, 2014, in Guadalajara, Mexico, due to complications during heart surgery. He was born Feb. 11, 1949, in Portland, Ore., to Ronald and Margaret Hyskell.
David is a 1967 graduate of Hood River High School and went on to graduate from Lewis & Clark College in Portland.
He volunteered with the city fire/ambulance department for more than 10 years in the 1970s and '80s, and worked for the City of Hood River for more than 30 years as the city building official/inspector, retiring in spring 2012.
Dave was a true and kind friend to everyone who had the opportunity to know him. He loved people deeply and enjoyed every moment spent with the people in his life.
After fighting and beating cancer in 2006-07, he was given a new chance to make his moments count. He found new hobbies like rebuilding old bicycles, and working and chatting at Nobi's. He took pleasure in helping people wherever he could. He was honored to walk his eldest down the aisle to be married, to teach his son to shave.
After spending the vast majority of his life in Hood River, he dreamed of retiring on a beach with the sun on his back, a cold beer in his hand, his family around him, and Jimmy Buffet playing in the background. After retiring from the City of Hood River, he realized that dream.
Dave did not dream of riches and fancy parties; and there will not likely be monuments erected in his honor. The legacy he left, the mark he made on this world lies in his children who benefited so much from having the most deeply caring father.
When it came to teaching his family of love, kindness, forgiveness, patience, and respect, he taught by example. His mark on the world will not likely be preserved in history books, but it is certainly etched on the lives of his family and his friends.
David is survived by his wife, Rosario Hyskell; children: Jacinta Ortiz and her husband, Erik, Jessica Hyskell, Steven Hyskell and Mia Hyskell; grandson Sebastian Hyskell; sister, Kathi Pointer and her husband, Hank; niece and nephew Amy and Eric Pointer; and cousins Carolyn Stevens, Dennis Downing, Richard Farra, Timothy Farra and Michael Farra.
All friends and family are cordially invited to a celebration of David''s life that will take place on Saturday, Jan. 25, from 3-7 p.m. at the Hood River Elks Lodge.