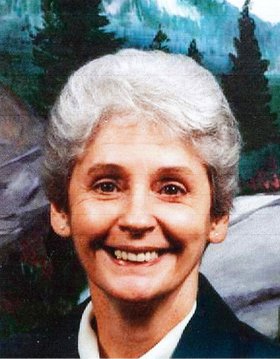 Lorie Biornstad
January 30, 1934 - November 23, 2013
Lorie Biornstad passed away in Maupin, Ore., Nov. 23, 2013. She was born Jan. 30, 1934, in Portland, Ore., to Clara A. and Ed Punzel.
Lorie enjoyed spending time with her family, playing the piano, music, and teaching the Bible to women. She also loved to be outdoors, gardening, burning brush, camping, and hunting.
Lorie is survived by her husband of 65 years, John; her siblings, Lonie Hipperson, Fred Punzel, Phillip Punzel, and Mark Punzel; her children: John Biornstad, of Big Lake, Alaska, Sharon Carnahan, of Corvallis, Ore., Steve Biornstad, of Corvallis, and Suzie Althens, of Palmer, Alaska. She is also survived by 11 grandchildren and, at present, 19 great-grandchildren.
She was preceded in death by her parents.
Remembrances may be made to Heart of Hospice in Hood River, 541-386-1942.
There will be a private ceremony for family and a memorial service to be held at Hood River Nazarene Church at 1 p.m. Saturday, Feb. 1.
Condolences are being received online.