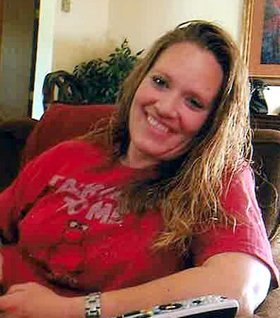 Tennille LeAnn LaDouceur
October 12, 1976 - January 17, 2014
Tennille LeAnn LaDouceur passed away on Jan. 17, 2014, at her home in The Dalles, Ore. Tennille was born Oct. 12, 1976, to Gene and Patricia (Whitaker) LaDouceur.
Tennille grew up in Hood River, Ore., attending both private and public schools. On Oct. 4, 1997, she married Ken Dunn in Hood River and resided in Hood River. On May 26, 2002, Tennille had a son who they named William. Will was a gift from God; Tennille cherished every moment they were together. After Will was born she became a stay-at-home mother and loved being a mom.
Tennille loved spending time with Will and friends at the river, and enjoyed the Oregon Coast anytime she could get there.
Tennille is survived by her son, William Dunn; her parents, Gene and Chris LaDouceur and Patricia and Fred Mooney; her grandmother, Betty LaDouceur; her brothers David LaDouceur and his wife Sheree, and Michael LaDouceur; and numerous aunts, uncles, cousins, nieces and nephews.
Tennille was preceded in death by her grandparents Nick and Candous Whitaker, and Phil LaDouceur, her uncle Ron LaDouceur, aunt Mona Dorsey and her uncle "Bugs" (Les) Cunningham. We will miss the sparkle in her eye and her contagious laughter. We loved her so much.
Services were held Jan. 25, with graveside service at Idlewilde Cemetery in Hood River. A memorial service was held at Hood River Christian Alliance Church officiated by Pastor Steve Grace. In lieu of flowers, memorial contributions may be made to the Will Dunn Educational Fund. Please contact Gene and/or Chris LaDouceur at gene_ladou@yahoo.com for details.