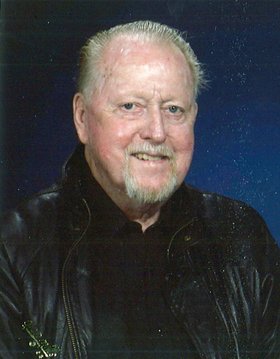 Johnny Olen Van Ras
January 26, 1931 - January 17, 2014
Johnny Olen Van Ras went home to the Lord on Jan. 17, 2014. Johnny was born Jan. 26, 1931, in Haynes, N.D., to Mabel (Olson) and Herman Van Ras. He was the youngest of three children.
He graduated from Hood River High School and then enlisted in the Navy. He was the sales manager at Allen-Hay Ford and was a longtime member of the Elks, American Legion and Eagles. His favorite nickname was "Half Honest John" and he enjoyed buying and selling "fine treasures."
He was preceded in death by his parents and his sister Meva Sandercock.
Johnny is survived by his wife, Elizabeth, his sister Florence Chandler and his three sons, Scot, Vic and Joe. In addition, he has six grandchildren, nine great-grandchildren and numerous nieces and nephews.
A Celebration of Life service will be held at the Hood River Valley Christian Church, 975 Indian Creek Road, on Saturday, June 21, at 1 p.m.
In lieu of flowers, the family requests donations may be made to the veterans organization of your choice.