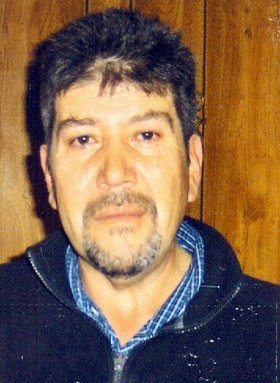 Salvador Castañeda Gonzalez
June 4, 1960 - June 28, 2014
Salvador Castañeda Gonzalez, 54, of Odell, Ore., passed away June 28, 2014, at his home from cancer, surrounded by his many loved ones. Salvador was born on June 4, 1960, in Chimaltitan, Jalisco, Mexico, to Jose Guadalupe Castañeda and Paula Gonzalez.
Salvador married Graciela Castañeda Garcia in Michoacan, Mexico, on May 5, 1992. Salvador has resided in Hood River County for the past 37 years. His joy was his daughter Maria Yesenia.
Salvador worked at Diamond Fruit Growers and had a landscaping business. He loved nature and being outdoors, and spending time with his family.
Salvador is survived by and will be missed by his wife Graciela, daughter Maria Yesenia, sisters Luz Elena Castañeda and Alicia Castañeda; and brothers Paulo Castañeda, Luis Castañeda, Ricardo Castañeda and Guadalupe Castañeda.
A visitation is planned for Tuesday, July 1, from 3-7 p.m. at Anderson's Tribute Center, 1401 Belmont Ave., Hood River, Ore., and a Mass of Christian Burial is planned for 11 a.m. at St. Mary's Catholic Church, 1501 Belmont Ave., with burial to follow at St. Mary's Cemetery, 1225 Tucker Road, Hood River.
Memorial contributions may be made in care of Graciela Garcia and can be sent to P.O. Box 3, Odell, OR 97044.
Arrangements are under the direction of Anderson's Tribute Center (Funerals, Receptions, Cremations), 1401 Belmont Ave., Hood River, OR 97031; 541-386-1000. Please visit andersonstributecenter.com to leave a note of condolence for family.