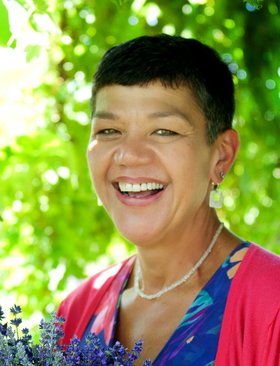 Julianne Beliel
July 14, 1958 - July 5, 2014
Julianne Beliel, 55, passed away July 5, 2014, in Hood River, Ore., after a strong battle with breast cancer.
Julianne was born in Denver, Colo., on July 14, 1958, to Molly and Albert Lessner. She graduated from Sunset High School in 1976 and soon began a long career in business marketing working for Tektronix and Reed/Harris.
Julie was very involved in her community, church and family. Whether it was in the business world, community, church or amongst friends, she loved connecting people. Being diagnosed with breast cancer did not slow her down in the slightest. A zest for life and love for people lead her to dedicate significant time to being an advocate for breast cancer patients. Passion and tenacity lead to the establishment of the Julie Beliel Breast Cancer Screening Voucher program.
Travel was a love of Julie's. Everywhere she went she tried to leave it better than she found it. After some extensive world travels she became a co-founder of the Orchids of Light foundation which seeks to fund philanthropic projects around the world.
Being a mom and nana were top on the long list of titles in Julie's life. She loved her family and lived each moment with her children and precious grandson, Raylan, to the fullest.
Julie had many loves, but none compare to her love for Jesus. Julie sought to embody His love and to share it with everyone that she came into contact with.
Julie is survived by her daughter, Michelle Beliel, son Ronnie Beliel, sister Lauralee Keesaw and grandson Raylan Welp.
Julie's family wishes to extend their sincere thanks to all who have been such an amazing and constant support — "family," Providence Hospice of the Gorge, SCCA, Hood River Alliance Church, and all who have loved, known and supported Julie.
Memorial donations may be given in Julie's name to the Julie Beliel Breast Cancer Screening Voucher Foundation and/or Lila May's Cancer Fund. Donations can be mailed to 4300 Chamberlin Drive, Hood River, OR 97031.