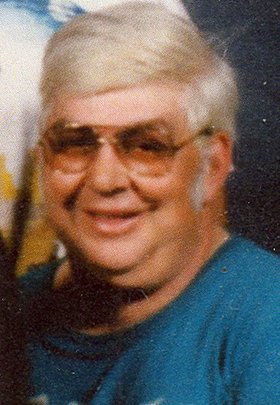 Lynn L. Sharkey
April 8, 1944 - June 30, 2014
Lynn L. Sharkey was born April 8, 1944, in the Hood River, Ore., hospital to Verne and Audrey (Mooney) Sharkey. Ten days later his parents brought him home to live his life of 70 years on the Sharkey farm on Booth Hill Road. He spent his school years in the Hood River Valley, going to grade school at Centervale in the Upper Valley.
After a short time working for Diamond Fruit Company, he went to work for Sterling Hanel at the upper sawmill, working there 30 years and never missing a day of work. He liked working there so much that he'd arrive an hour and a half early before the whistle blew.
Lynn loved to go fishing with his son Roger, and family get-togethers, and just talking with people. The Parkdale Nazarene Church was a big part of his life. His parents took him to church when he was but a few weeks old and he continued until the week before he passed away.
Lynn passed away June 30, 2014, at the Oregon Health & Science University hospital in Portland, Ore., from complications of diabetes, after needing to take dialysis three days a week for about five years. He loved all the fellow patients there — they were like family to him — as well as all the nurses and Debbie and Kathy in the office. He also looked forward to riding down to Portland on the CAT bus three days a week for the treatments. Thank you all for being so nice to him.
Lynn was the first boy born into a family of four sisters. After another sister was born he finally got a little brother to play with. Two more sisters were born, totaling six sisters in all. Lynn and his brother were certainly outnumbered and overruled in most everything.
Lynn was preceded in death by his parents and two sisters, Sylvia Larch and Donna Sharkey; also two brothers-in-law, Dick Larch and Harold Dorzab.
He is survived by his son Roger Sharkey, of Hood River; daughter Malissa, son-in-law Robert Smith; two granddaughters, Linsey and Allison, of Houston, Ohio; sisters Mary (Don) Smith, of Hood River, Rita Dorzab, of Hood River, Roberta (Don) Sullenger, of Cascade Locks, and Ramona (Jack) Myers, of Spokane, Wash.; brother Rick (Linda) Sharkey, of Spokane; as well as many cousins, nieces, nephews and friends.
A memorial service will be held Saturday, July 19, at 2 p.m. at Parkdale Nazarene Church, at Fourth and Van Nuys Drive in Parkdale. In lieu of flowers, contributions are encouraged to be made to the church in care of Pastor Carl Casey, at P.O. Box 160, Parkdale, OR 97041.