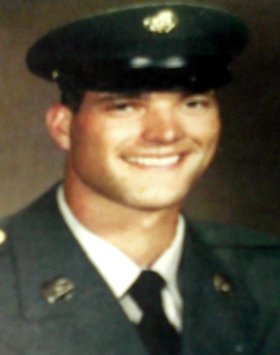 Keith Edward Northam
February 22, 1947 - May 18, 2014
Keith Edward Northam passed away from leukemia at his home in Snowflake, Ariz., on May 18, 2014. His sister (Kathy) was by his side.
Keith was preceded in death by his wife, Lorry, on Aug. 1, 2009.
Keith was born in Ontario, Ore., Feb. 22, 1947. He grew up in Lyle and White Salmon, Wash., graduating in 1965. He was drafted in the Army in 1966 and sent to Vietnam in January 1967. He was injured in Vietnam and still had shrapnel in his body. He finished his tour of duty and moved to Hood River, Ore.
Keith and his first wife had a son, Michael E. Northam, born Oct. 1, 1969. Keith moved to Vancouver, Wash., and went to work for Lakeside Construction, driving trucks.
While working at Lakeside he met Lorry Peterson and they married in 1994. They moved to Snowflake, Ariz., in 2004. Lorry passed away in 2009 and Keith lived there until he passed away.
Keith is survived by his son, Michael Northam, of Vancouver, Wash.; five brothers and sisters: Peggy Bigelow, of Salem, Ore., Marvin Northam, of Anniston, Ala., Kenny Northam (wife Nancy), of Buckley, Wash., Kathy Fetsch (husband James), of Shreveport, La., and Darlene Elliott, of Beaverton, Ore. He is also survived by numerous cousins, nephews and nieces.
Please join us in a Celebration of Life and potluck at the Nazarene Church on the Bingen Hill (255 N.E. Rhine Village Dr., White Salmon, WA 98672) on Aug. 2 at 1 p.m.