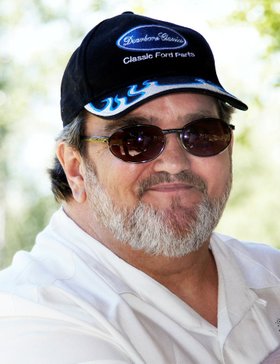 Gregg D. Hughes
July 21, 1959 - June 19, 2014
Gregg D. Hughes, 54, of Hood River, Ore., died June 19, 2014, at Oregon Health and Science University in Portland of natural causes. He was born in Hood River July 21, 1959, to Ralph and Jeannette (Peck) Hughes. He graduated from Hood River Valley High School in 1977.
His happiest times were growing up in the Hood River Valley, the many years he spent in Juneau, Alaska, and Salisbury, N.C., before returning to the Hood River Valley in 2008. He worked as a certified Ford mechanic in Juneau and City of Salisbury.
Gregg enjoyed outdoor life, owning several boats in Alaska; fishing, crabbing and riding his Harley.
He is preceded in death by a younger brother, David; his mother, Jeannette Peck Hughes Henkins; and all grandparents and his special furry friend, Mugsy.
He is survived by his father, Ralph Hughes; son, Joshua (and Christina) and granddaughter Shahala, of Pendleton; son Jason (and Michelle, grandson Ryder and granddaughter Kynzie, of Vancouver; stepfather Lester Henkins, of Juneau; and numerous aunts, uncles and cousins.
Surviving also are two ex-wives, Michelle, of Oregon, and Linda, of North Carolina.
At Gregg's request, there was no service.